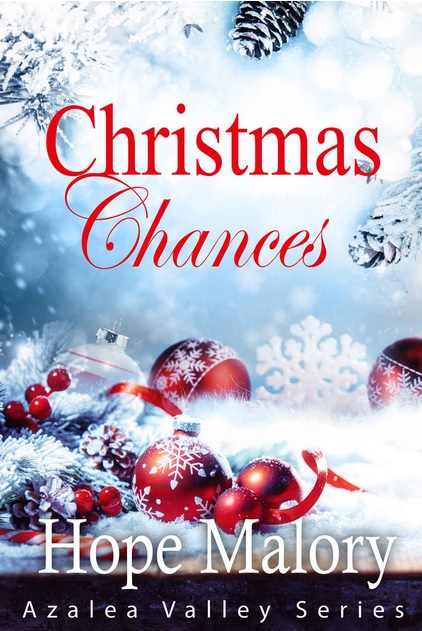 Azalea Valley Series, Book 6
Holiday Romance, Contemporary Romance
Date Published: November 2020
Publisher: Soul Mate Publishing
Christmas is in the air at Mia Loughry's Yellow Butterfly Café, the heartbeat of Azalea Valley serving up Mia's legendary matchmaking and renowned home-cooking. For years, local track coach Buck Chance has flirted but failed to leave the starting gate in pursuit of Mia. Could love have passed her by?
Temperatures rise when a mouth-watering stranger, Chance Stengle, enters the café and steals her attention from Buck. A singer/songwriter and owner of a construction company, Chance believes Mia is exactly what he's been looking for. Faced with fresh competition, Buck is not ready to yield the field to the new guy and lose Mia for good.
With two handsome men vying for her attention, Mia is determined to give each a chance to win her heart for life. Her destiny becomes uncertain when a confrontation reaches a boiling point after a fateful trip. Will Buck make it to the finish line or will Chance reconstruct her future?
Torn between two loves, indecision could cost her both Christmas Chances.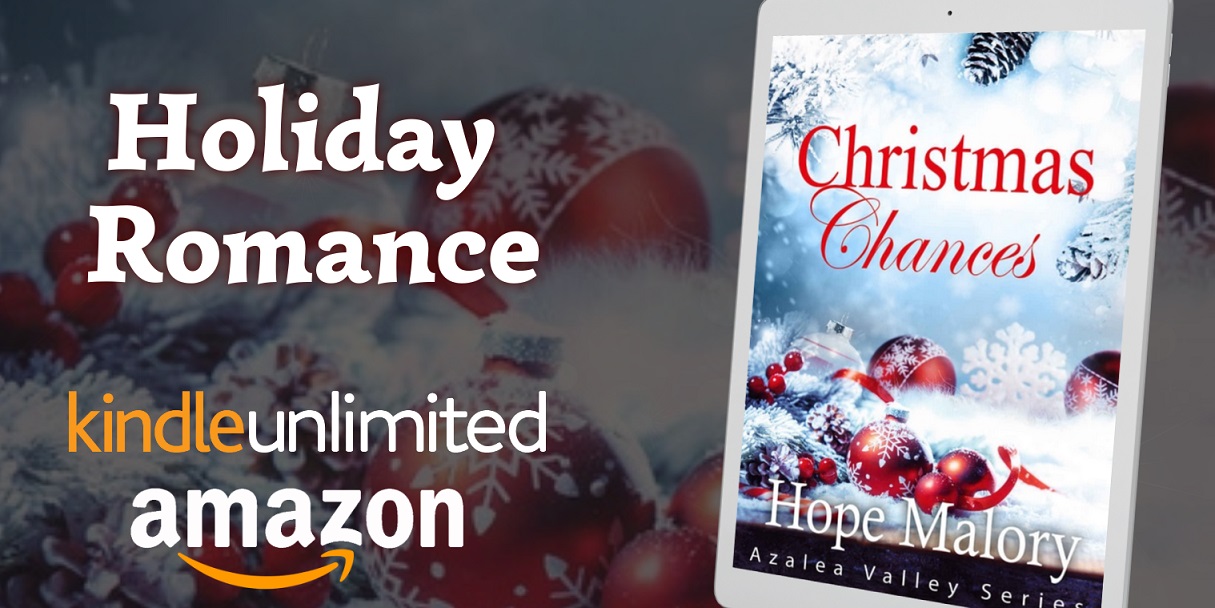 Excerpt
Mia struggled to keep from staring at the man who took her breath away. "Good morning. Welcome to the Yellow Butterfly. Table for one?"
"Unless you want to keep me company," he said with cocky confidence of someone who always succeeded and attracted any woman he wanted.
Keeping him company? A lot more than that came to mind. "In your dreams. I have a café to run." She grabbed a menu and led him to a table. "I haven't seen you around. Visiting, or new in town?"
"My grandmother, Jeanine Stengle, passed, and I'm here to attend to her estate."
"I'm so sorry. I loved Mrs. Jeanine."
Surprise flashed across his face. "So you knew her?"
"Hon, I know everybody in Azalea Valley, and she was one of the best. When she was well, she came in here often. Mama and I visited her after she got sick, and we went to her funeral."
"Thanks. I'm Chance Stengle." He held out his hand.
His heart-stopping smile almost caused her to forget her name. "Mia Loughry." She slipped her hand into his large, calloused one. When he didn't let go, warmth rushed to her face as though she'd opened the oven door. Unsteady, she grabbed the edge of the table to keep her balance. Seldom at a loss for words, she waited for him to speak.
He stared as if memorizing her face. It had been way too long since any man looked at her like that.
"A pretty name for a pretty lady." He settled into his chair.
Considering herself average, she questioned his motive for the blatant flirting. People didn't describe her as pretty except for her mama and the boy in high school who wanted to get into her pants. But Chance . . . his powerful jaw and well-defined facial features made it hard for her to look away—or speak. "I'm not . . . Y-you don't have to tell me stuff that's not true." She'd blathered like an idiot, but it wasn't every day someone strolled in as good looking as him. She glanced at his empty ring finger. "Coffee?"
"Strong and hot." He didn't mean his coffee. "For the record, I tell it like I see it."
"That makes two of us." And Jeanine's grandson or not, if she told him precisely what she was thinking, he might run for the closest exit.
"I'll be right back to take your order."
To settle her nerves and regain control of her senses, she spun around and hurried to the kitchen. On impulse, she glanced over her shoulder. Oh my, Buck stared at her like he saw her for the first time. Competition wouldn't hurt. Hmm, Buck Chance and Chance Stengle. Not one, but two chances. She chuckled at her own joke.
After she took a deep breath, she returned to the newcomer's table who tracked her movements all the way with his smoldering eyes. Her mind blanked for a second.
She delivered the steaming cup and handed him a menu. "So, how long will you be in town?"
"Depends. I'm hoping to finish by Christmas." He blew on his coffee with enticing kissable lips.
"Must be nice to take that much time off work." She pressed for more information.
"I own a small construction company in Nashville. Finished a major project. Not as much going on this time of year. My men can handle it. I like to work with my hands, and this will be a perfect break for me to get out of the city."
Hmm, another business owner. They had something in common. "I understand what you mean. Although I run the place, I love to interact with customers." Especially when they're as sexy as you. "I know almost everything about this town. If you need anything, you know where to find me."
"Don't you worry, I'll be around."
Those words and his attentive gaze shot a tingle up her spine. "Well, well, well" she whispered after she grabbed the coffeepot and sauntered away.

About the Author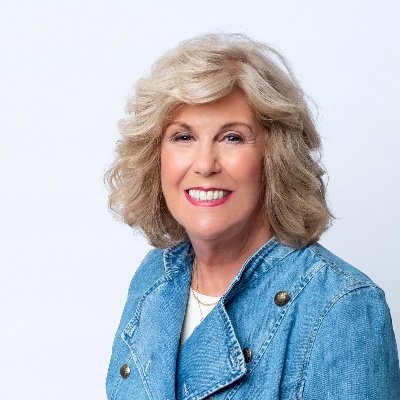 Influenced by travel, Hope Malory writes contemporary romance and romantic suspense in whatever destination she finds herself. Her descriptive settings transport readers to the places she has experienced first hand.
After a career in education, Hope traded in a commute, traffic, and early mornings for inventing delightful, adventurous, strong-willed characters and putting them in unpredictable situations.
She and her husband live near Nashville, Tennessee. Now, whether relaxing on the beach, traveling with her husband, or spending time at home, she is busy writing her next novel.
Contact Links
Purchase Links