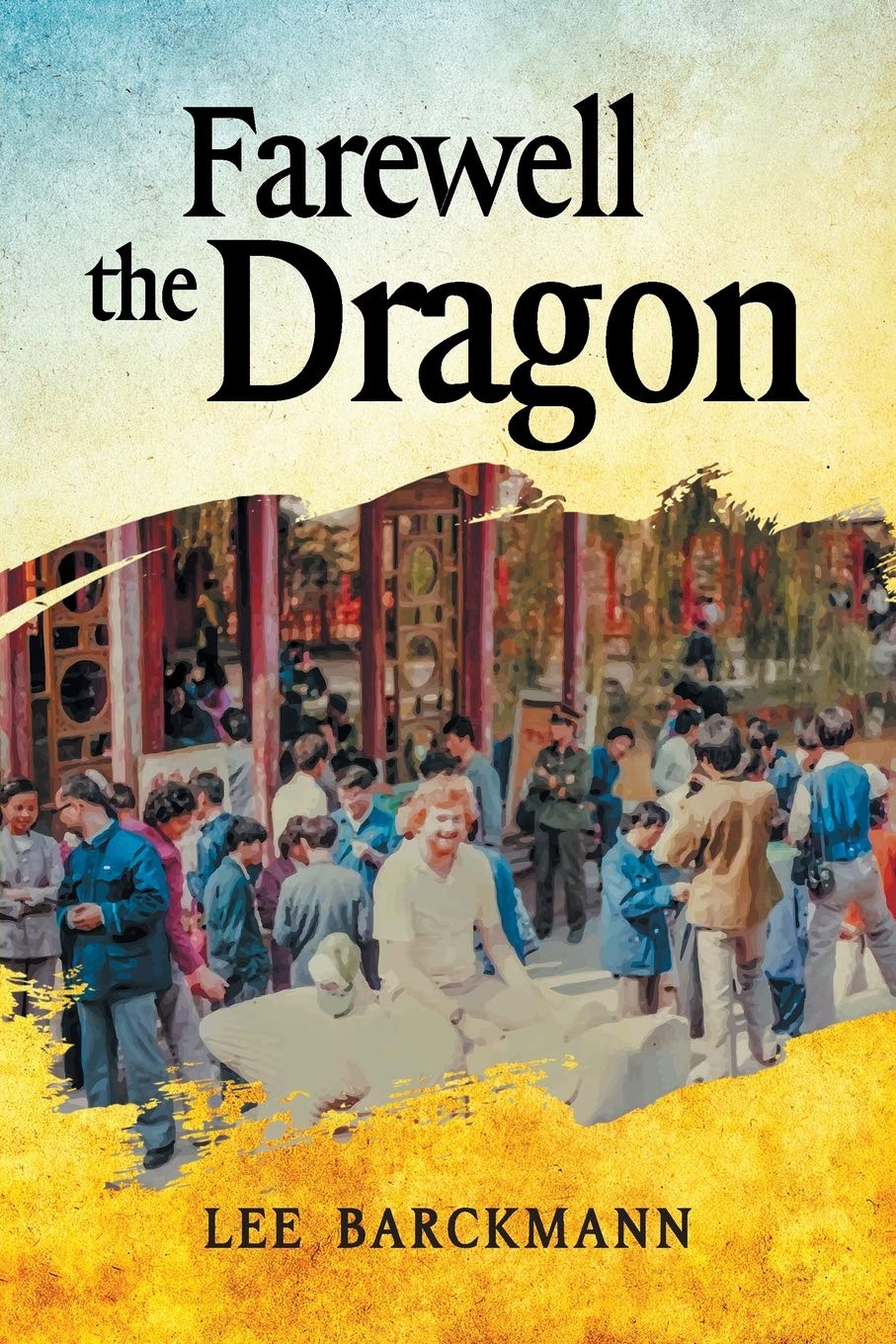 International Mystery
Date Published: September 2020
Publisher: Barckwords Publishing
In Farewell the Dragon, Nate Scheutt, American, 35, is pulled into a politically charged murder investigation when he stumbles onto the bodies of two young Europeans on a prestigious Beijing university campus. Gradually Nate discovers the case is entwined with an international quest for a small stone tablet, (a stele) that might contain the key to ancient China's long-lost link with the West.
In the 1980's, old Beijing's walls and hutong alleyways were disappearing, victims of Deng Xiaoping's proclamation 致富光 荣!(To get rich is glorious!). While juggling teaching English, his business, (and women), Nate seeks refuge at the bar on the roof of the Friendship Hotel with a legation of self-imposed exiles from the both sides of the Cold War. There he enters a netherworld of sex, spies, strange religion and the hidden history of China's Cultural Revolution.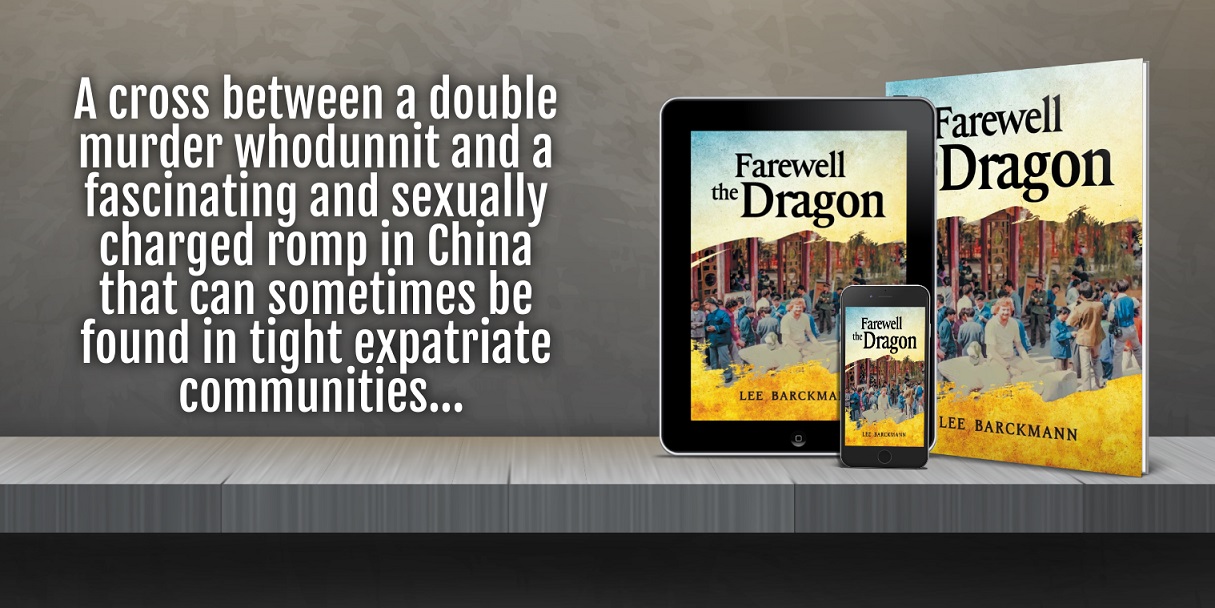 Excerpt
Early August 1987
Chop, chop, chop – I knew it was still pretty early, even though the sunrise was beginning to light up the white walls of my bedroom. In the apartment above, I could hear Liu Taitai still chopping up garlic.
She usually finished the chopping and cutting before daybreak. Chop, chop, chop – China's heartbeat.
As I lay in bed, I remember thinking that I was going to stay in China, at least for another year. Chop, chop, chop…I can remember turning over on my side and the noise from the cast iron bed springs drowning out the chopping. Everything in Xilou was so solid; the steam radiator against the window must weigh a ton. The red brick building called Xilou, West Hall, was constructed by Russian engineers and Chinese labor in 1957. It was one of the first buildings in Beijing specifically designed not to collapse in an earthquake.
Xilou: each apartment was designed with socialist equality and utilitarianism in mind, two big rooms, a kitchen, bathroom, high ceilings and lead-framed windows with the view of the courtyard to the sunny south. The living room is the same size as the bedroom. We moved in almost a year ago to the day in August. In the winter, the apartment had been luxuriously warm, hot if you wanted. It was a long way from our cold, dank apartment in Louyang. Molly and I were the only foreigners in Xilou. Nearly all of the men there were teachers, authors, or language researchers, as were several of the women. All had been exiled for ten years during the Cultural Revolution. Some did not come back. My next-door neighbor, the Party leader Dr. Lü — her husband did not come back. Those that survived returned in 1977, and were told by the Party to sweep it all under the rug, for everyone to just go back to the way they were, and forget about the ten lost years. Like the morning vegetable chopping, it was part of the rhythm of this place. "Please," said Lang, stopping the tape player to get up and bring me another beer.
His face looked very pained. "We don't need to talk about that. I am pretty sure that the Cultural Revolution had nothing to do with the deaths of the two foreigners."
I didn't argue, but I wasn't sure he was right.
About the Author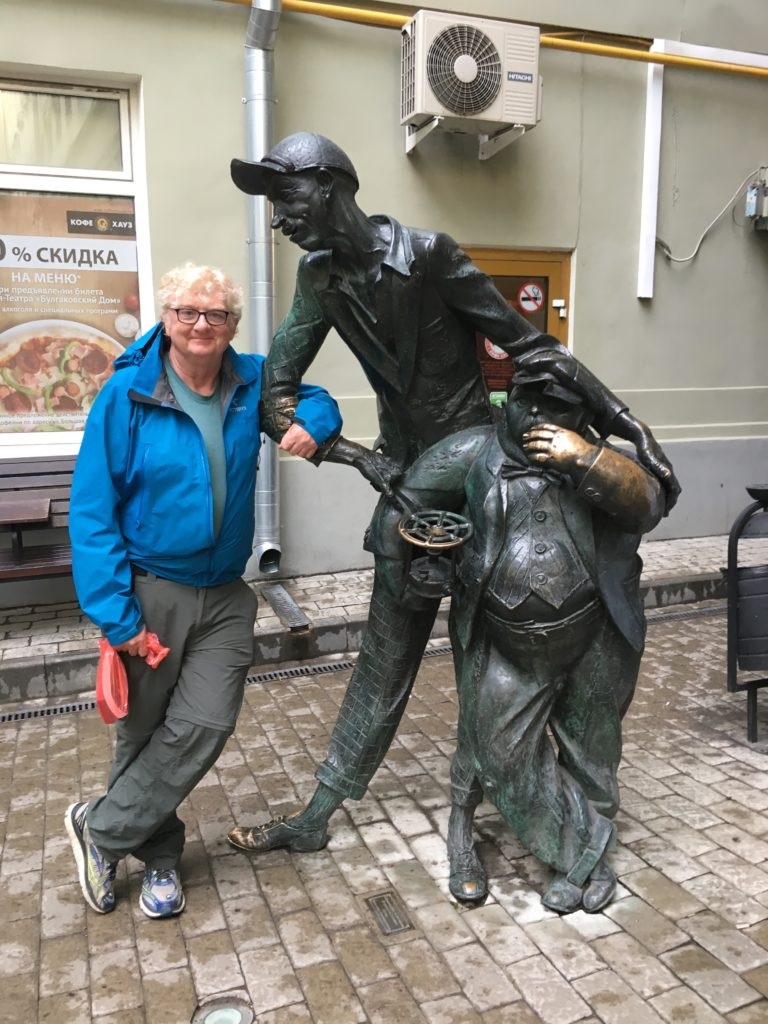 Born and raised in the small Jersey Shore town of Barnegat NJ. Parents, Doris (Jones) and Bill Barckmann, both deceased. Two sisters, Liza and Laura. Moved to North Jersey suburb at 13 (1964). Went to University of Kansas, graduated (1973), degrees in Economics and History. Planned to be a writer, wrote much of the backstory later incorporated into the The SwiftPad Series. Worked in various capacities as laborer, heavy equipment operator, became a Land Surveyor (1977). Worked in a Civil Engineering office, managing business. Wrote articles, grant writer of social service agency, involved in local politics, Progressive election mechanic (Eugene Oregon). Went to China, (1984) as English teacher in Xian Medical college. The following year I moved to Beijing to teach at Foreign Language Institute. Returned to the US (1987), married Mary Traeger, son Zach born (1988). Started a career in IT in a strip mall Computer store. Worked for various companies and organizations as technical lead in various IT specialties, (networking, software development, computer security, systems management) Retired from IBM (2014). Presently full time author.
Contact Links
Purchase Links