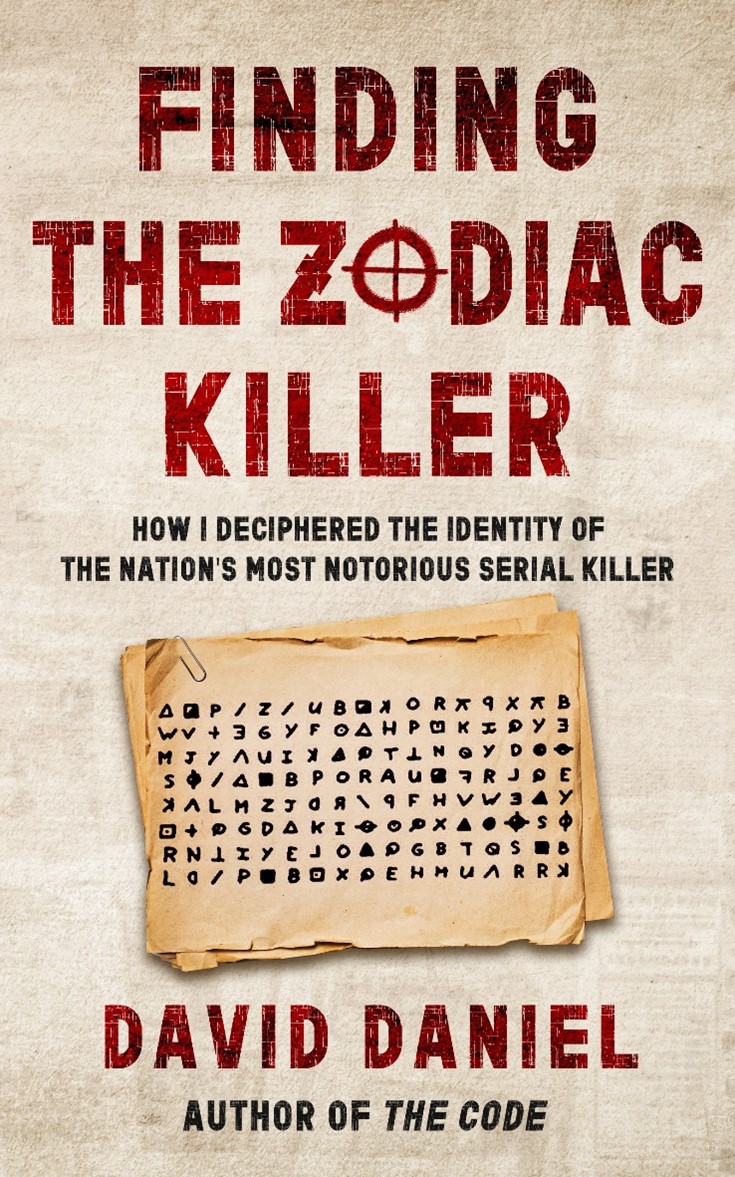 True Crime, Serial Killers True Accounts , Crime & Criminal Biographies
Date Published: October 1, 2023
In the late 1960s and early 1970s, a serial killer, who called himself the ZODIAC, terrorized Northern California with cold-blooded murders and a series of taunting ciphers and letters. His first set of three ciphers, considered at the time to be one, were sent to three newspapers in 1969. They were cracked by a couple within a week. On July 11, 2021, David Daniel read, where the Zodiac had stated in a letter, that the three ciphers contained his identity, but the couple and the authorities claimed that it wasn't there. David believed that the authorities had said the ciphers didn't reveal the Zodiac's identity for one reason—they couldn't find it. He knew it was there and he knew that he would find it. He looked at the first of the three ciphers—the one that the Zodiac had sent to the Vallejo Times Herald. Within three to seven seconds, he knew he had solved the nation's most notorious unsolved murder case. David studied the cipher further and looked at other ciphers that the killer had sent. One by one he cracked the ciphers and completely solved another. Within two minutes he had absolutely confirmed the secret identity of the ZODIAC killer multiple times. Law enforcement and cryptographers have been searching for his identity for over 50 years. Finally, the search is over. He has been found!
About the Author
Let me tell you a little about myself. In the 1970s, I predicted that the serial killer called the Hillside Strangler were two people (not one) and that they were stepbrothers or step cousins. I was right. I predicted that another serial killer, the Grim Sleeper, lived near 81st and Western in Los Angeles. When they found him, he lived three houses down from the corner of 81st and Western.
When the TV series The Mentalist came out in 2008, I deciphered codes, unscrambled anagrams, and solved multiple clues and I knew the secret identity of Red John—the fictitious serial killer on the series—after the first two episodes. I have written a book about my discoveries called The Mentalist Code and the Search for Red John.
Now I have cracked the ciphers and clues sent by the real serial killer—The Zodiac—who terrorized Northern California in the late 1960s and early 1970s. Cryptologists, law enforcement and other have been seeking his identity for over 50 years.
My book—The Code: The Secret Code Hidden in the English Language—which details my amazing discovery of a secret code hidden in the English language is too shocking to believe—will be coming out within weeks.
Contact Links