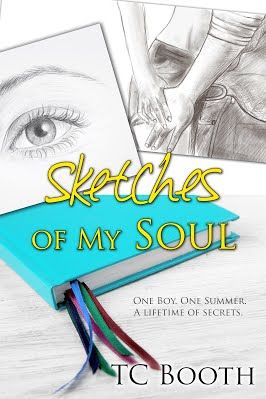 Date Published:
June 20, 2017
In the game of life, I was used to being on the losing team. The odds were stacked against me. Tegan's Team—a mom who tried to control me, a dad who would rather drink then spend time being a father, a lying ex-boyfriend, and fake friends. Like any team however, you have that one shining star that stood out above the rest. For me that star was Emily, my best friend. I guess life had pity on me the day it gave me a friend that always had my back. Life must have felt extra giving the day it gave me a cheer leader—Mrs. White, my next-door neighbor. She'd been more of a parent to me growing up then my own parents.
And then there was Andrew. He was my shooting star. One that I never saw coming. One that I hoped became mine over the summer of my senior year.
A glimpse into a crystal ball couldn't have prepared me for that summer, though. The summer where a letter from my mom rocked me to the core. I felt the world shake with every word I read in that letter. By the time I reached the end, my world split wide open swallowing me whole.
Thanks to the humid air, my hair looked like a frizzy mess, so I swept it up into a high ponytail and fastened it. Just about to head out the front door to wait for Emily on the porch swing, I heard Dad stumble into the kitchen from the garage.
With a deep breath, I spun around and strolled into the kitchen. Dad took a bottle of whiskey from the cupboard and poured the amber liquid into a glass, spilling some on the counter. His body swayed as he turned and sloshed whiskey onto the floor. It took him a minute to realize that I stood in the doorway watching him. His glazed eyes caught mine. He slurred, "Hi, baby girl."
"Hi, Dad. I'm going out with Emily. She'll be here in a minute." I held my voice steady even though I wanted to shout and yell that he'd left me alone on my birthday to get drunk. But what would be the point? It wouldn't change anything.
"Emmmily. Tell her to come in. I haven't seen her in a while." He staggered toward me.
"We're in a hurry. She can't come in this time. Why don't you sit down and watch TV? There are lots of war movies on." I grasped his arm and steered him toward the living room.
"Warrr movies ..." He fell onto the couch. I steadied the drink in his hand so it didn't spill everywhere. Experience had taught me not to try to take it from him—much easier to get him to go along with what I say if I just let him have it. I flipped the TV channel to an old war movie and headed back to the kitchen. After I'd hidden all the keys, and cleaned up the spilled whiskey, I checked on him one more time. His head hung forward with his eyes shut. Carefully, I nudged his head back against a throw pillow. His grip tightened on the glass when I tried to take it from him, so I just left it. Headlights shone in the front window when Emily turned into my driveway. Through blurred eyes, I kissed his forehead, and then walked out the door.
TC Booth was born and raised in a small Ohio town where she currently lives with her husband, children, and fur covered baby Sammy.
She is an award-winning author who loves to read and write young adult fiction. Besides her book addiction, TC enjoys music, attending Cavs games, going to the beach, eating chocolate and spending time with her family.
The Prequel is currently free via BookFunnel by signing up for the Author's newsletter: