Date Published:
January 20, 2017
The Windless Echo is a collection of stories that delve into the minds and feelings of characters as they struggle to resolve, understand, and uncover the realities of their experiences.
Joy and emptiness, rest and effort, meaning and madness - these and other themes weave their way into the tales and the problems these characters seek to unravel.
Contents: 18 Short stories, 178 6''x9'' pages, ~62k words.
Preview on Amazon contains the first story, "The Ashen Heart", and 3/4 of the second, "The Woodchopper's Son".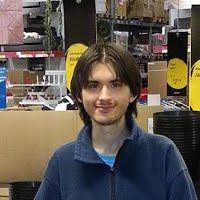 Oliver Kaufman is an author and the founder of theworldwithin.org, a website dedicated to self-awareness, self-healing, growth, and the exploration of one's own inner, conscious world. He currently lives in Redmond, Washington, in the US.