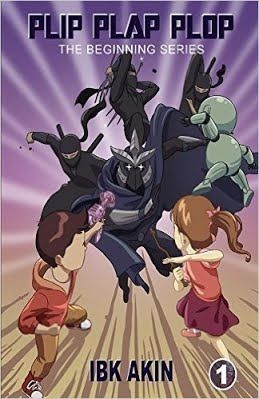 Children's Fantasy Adventure / Early Reader
Date Published:
February 6, 2016
Uncle Fazo is not your typical Uncle... in that he was the crazy scientist that invented lots of funny and random things for the fun of it. Zach, his nephew and Miranda loved to test them out. Since Zach's Uncle 'passed away', Zach inherited all of his junk.
Join the brave best of friends, Zach and Miranda as they discover some insane inventions like the mute wand, ice cube ray gun, a talking robot and oh' did I mention a teleporting device that takes them anywhere in the world in seconds, where they can discover secrets of old times, solve mysteries and outsmart goons of all sorts?
And then there is the evil overlord Tain who has a mission to destroy the very things Zach and Miranda try to save - 'WORDS'. How do you save words, you ask? Find out as the Beginning Series, starts the tale of their adventures, but as the best friends quickly discover, maybe some things are better left alone"
In this children's book and a bit of superhero comedy, find out as the Beginning Series, starts the tale of their adventures, but as the best friends quickly discover, maybe some things are better left alone. This beginning reader's chapter book is filled with action and adventure.
The Prequel is currently FREE on Amazon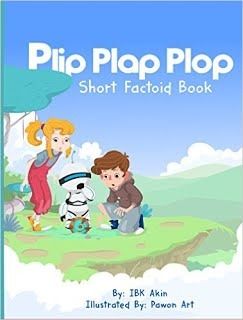 This is a prelude factoid book for the Plip Plap Plop Series. This Book introduces some of the characters in BOOK 1 (Fazo's Junk). Miranda and Zach are best friends and do everything together.
Zach's crazy inventor uncle left Zach some of his inventions in passing
As they go through his stuff they stumble upon a teleporting ball and unknowingly use it a few times
His uncle also had a robot who could help them on some of their adventures. Tain and his goons is the main enemy who opposes them on their adventures
In this introduction children's book, Selena, Fred and Mr Lee the wordbot is introduced. These characters make a cameo appearance in Fazo's junk. To get a sample teaser chapters for FREE of BOOK 1 of the series be sure to check out the contents pages of this factoid book or visit the website http://eyebeekay.com and sign up to get your free chapters and other sweet notifications right away.
The Plip Plap Plop Series is geared towards children ages 6-9. It is a Beginner Readers Book and also a chapter book for children. It has plenty of Action and Adventure to check out. The power and origin of words is one way the series have been described. Be sure to check out this children's eBook series today.
"Where should we start?" Miranda asked, looking at the collection of weird objects.
"Let's look for the notebook he mentioned then we can start from there." Zach suggested. Miranda agreed and they began going through some boxes to find it. And find it they did.
After about 15 minutes, Zach yelled, "AHA!" and pulled out a red scientific notebook that said 'FOR ZACH: INSTRUCTION MANUAL.'
Miranda dropped the things she was going through and hopped over to him as he opened to the first page. "Huh, an ice-cube shooter" he said, flipping to the next page. "A sticky rope swing." Then he flipped to the next page. "Plip Plap Plop ball" and in fine print under the picture was the note 'it all began with words'.
"HUH!?" Miranda squealed grabbing the notebook and reading the page. She looked at the drawing, then looked around the garage. "There!" she said pointing to the far back corner. There was an interesting clear ball that reminded Miranda of the plastic ball she had for her hamster to run around in. They both walked over to the ball.
"What does it...what do you think it is?" Miranda asked quietly. She reached out her hand slowly to touch the outside and as soon as she laid her fingers on the cool hard ball, Zach grabbed her shoulders from behind and shook her. Miranda jumped from the surprise then laughed as Zach said, "Gotcha!"
"Zach! That wasn't funny!" she said although she was laughing. But at that same moment, the ball made a tiny 'plip' sound and began to beep.
"What the...?" Zach said as they both stepped backwards.
Miranda bravely leaned forward and covered the beeping light with her finger and the ball again seemed to come to life as they heard the sound "plip! plap! plop!"
Then all of a sudden the ball went from clear to pearly blue. Zach and Miranda felt their stomach rising, like you do when you are at the top of a high rollercoaster. Then after a moment, they were in a bakery. Miranda looked around and saw a funny sort of writing on the jars.
"All the jars have Swedish writing on them. I think that's Swedish…" she said.
"Swedish? Could we be in Sweden?... How!? " Zach said, alarmed.
"Or at least we are in a Swedish bakery store somewhere." Miranda quickly noted.
They heard a noise coming from behind the bricked wall. "I think someone must be baking something over there." Miranda could smell cinnamon rolls on her breath.
The two crept silently to see a little, old, blonde woman leaning over the hearth. She was pulling out a roll that smelled of ginger and cinnamon. They watched as she set it down to cool and stared at it.
A little girl appeared from the stairs on the other side of the kitchen. She was reciting a phrase that she may have just learned.
"See Nana's bun! See Nana's bun, the little girl recited over and over again. The blond lady smiled at the young girl and then seemed to freeze in a moment.
She jumped very quickly and started running around searching frantically for something.
"Where is my pen?" She yelled.
"I need to write this down, oh, angel you are a genius!" she said excitedly referring to the little girls' rant. We shall call it 'Seenanasbun'. Zach had seen enough. He motioned for Miranda to go back to the ball which was now clear again. Miranda approached and touched the ball, the ball came to life.
The two held onto the ball and plip plap plop, within a minute they were back in the garage again. Miranda and Zach couldn't believe what had just happened. Had they really just teleported to another place and time?
"What just happened?" Miranda asked, still in shock, "is that ball a...you know?"
"I might be crazy, but I think we may have a teleporting ball," Zach exclaimed. They both sat in silence for what felt like an eternity, but was actually only a couple minutes when Miranda said, "Want to try it again?"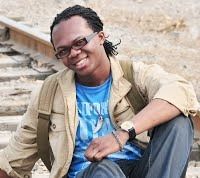 IBK lives in Winnipeg, Manitoba. He was originally born and raised in Lagos, Nigeria. IBK enjoys traveling and adventure. He has a talent for storytelling and has only just started putting his words to paper. IBK works in children's programs across the province of Manitoba. IBK's debut series is the Plip Plap Plop series.