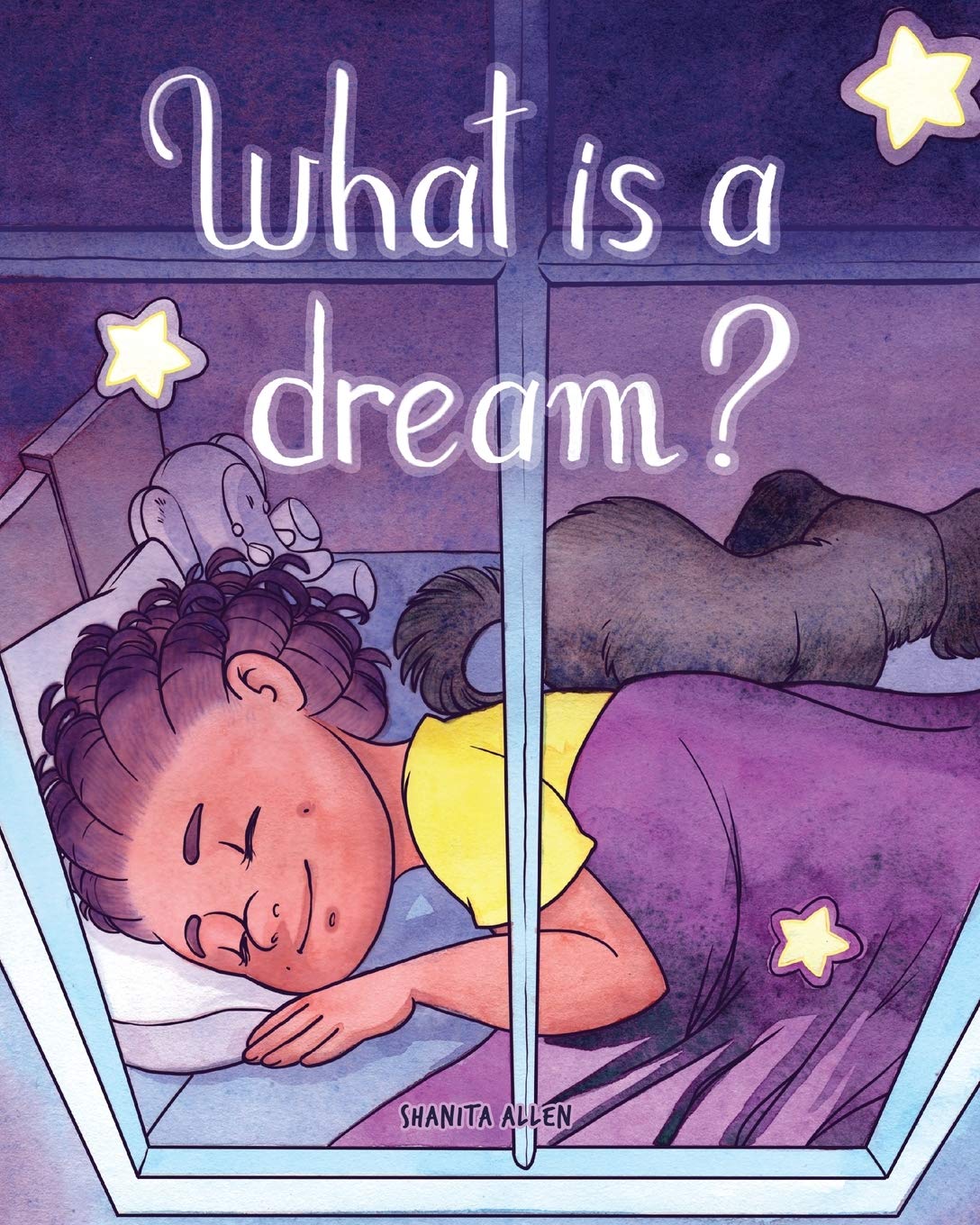 Let's Go Dreaming, Book 2
Children's Book
Published: June 2020
Publisher: Infinity Plus Publishing
Have you ever wondered "just what exactly is a dream?" What do dreams sound like? What do dreams feel like? How are dreams created? Well, this adorable bedtime story explains it all!
Join Little Ari and her talking dog, Pepper, as she reveals a magical formula for creating a dream and explains what dreams are, through the use of the 5 senses. This whimsical bedtime story will certainly ensure that your little one has the sweetest of dreams.
"What Is A Dream?" is a bedtime story for toddlers and young children ages 4-8. Your child will be sleeping peacefully after reading this, while venturing into the world of dreams. "What is a Dream?" is the second book in the Let's Go Dreaming series, written by author Shanita Allen.
Other Books in the Let's Go Dreaming Series: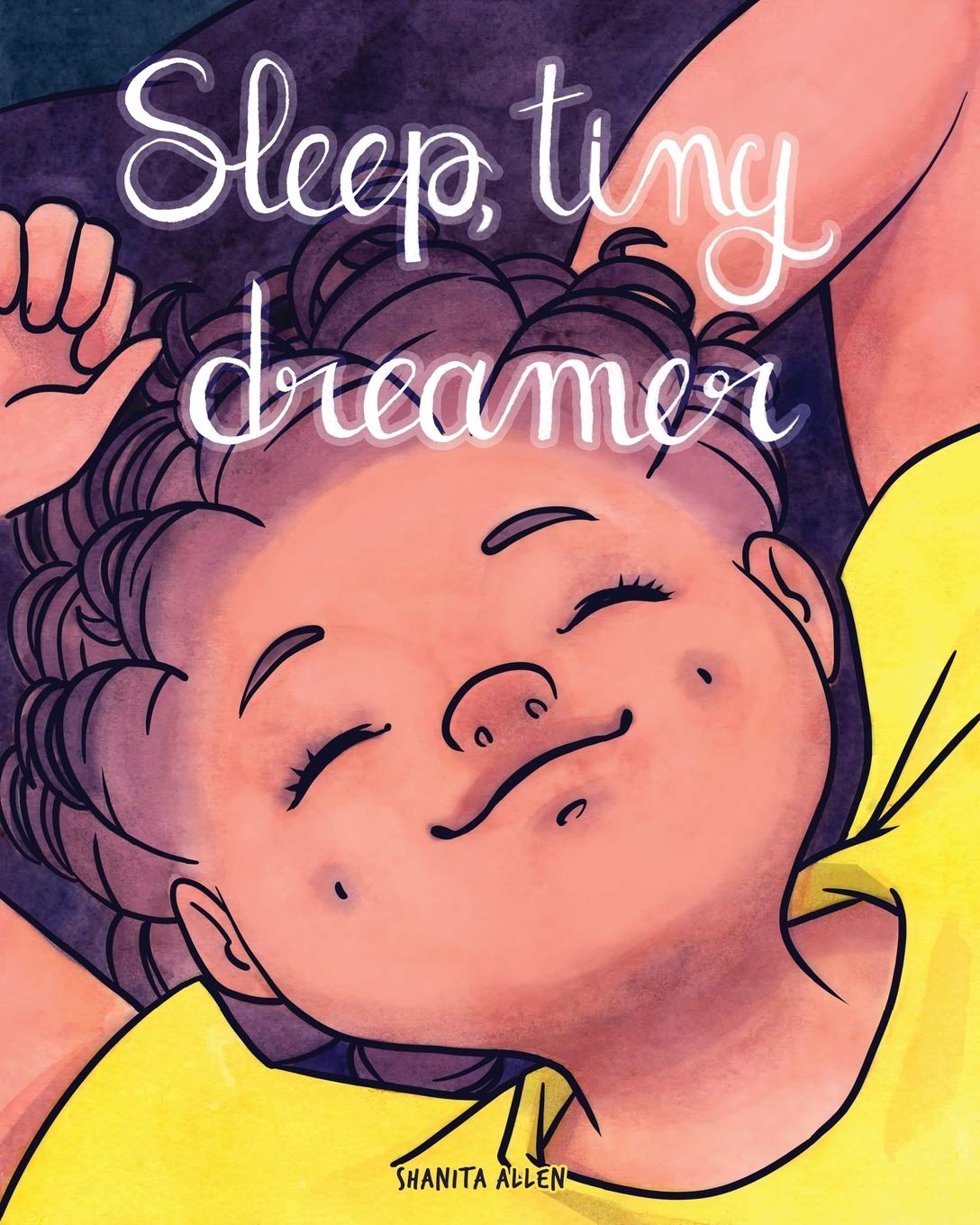 Sleep, Tiny Dreamer
Let's Go Dreaming, Book 1
Published: September 2019
Publisher: Infinity Plus Publishing
"Sleep, Tiny Dreamer. Where will you go tonight? Will you swim across the ocean? Or will you take a flight?"
This bedtime story poses the question "where will your little one go in their dreams?" and encourages them to think of all the endless possibilities.
Sleep, Tiny Dreamer is Shanita Allen's first book in the Let's Go Dreaming series. This is a sweet bedtime story full of hope and innocence…inspiring young minds to dream big!
Excerpt
One starry night,
When the sky was super bright,
Little Ari climbed into bed
And turned out the light.
"I wonder what I'll dream tonight.
What places will I go?
I guess until I close my eyes
I'll never really know."
"What is a dream?" asked a voice
That came from down below.
Ari looked at the floor,
In shock. "Say it isn't so!"
"Pepper, was that you?
Did you just speak, for heaven's sake?
Nah, you're a dog!
I'm not dreaming yet. I'm still awake!"
Pepper looked at Ari
And tilted her head to the right.
"Yep, I can talk!" said Pepper,
Giving Ari quite a fright.
First, Ari started screaming
And headed for the door.
Then she remembered, "Pepper's my friend,"
And wasn't afraid anymore.
About the Author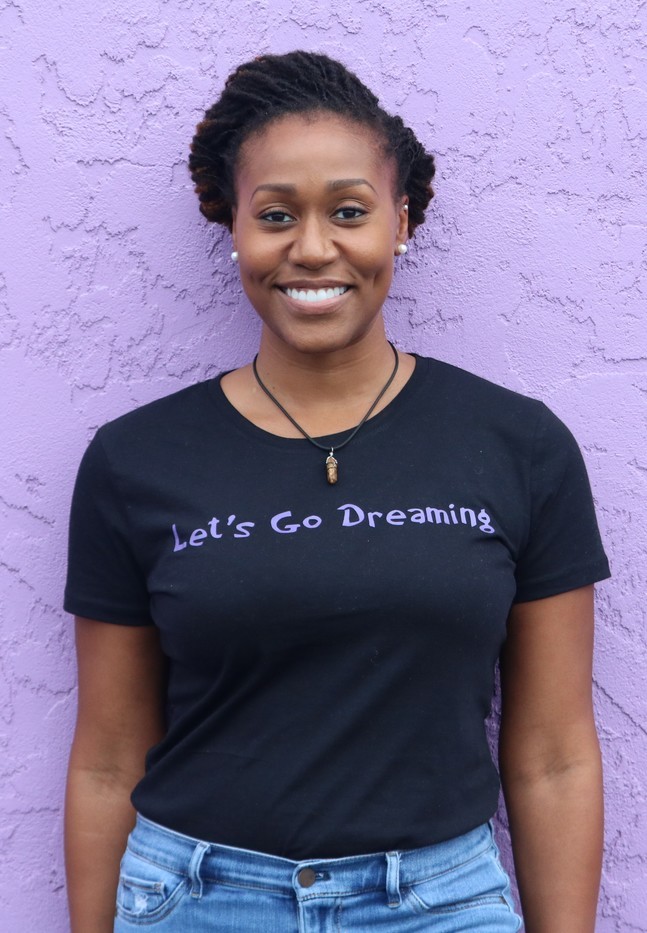 Shanita Allen is the author of the Let's Go Dreaming children's book series, which inspires young minds to dream big and allows readers to see the world through the eyes of Little Ari and her talking dog, Pepper. The Let's Go Dreaming series is a collection of 9 books that teach lessons about acceptance, diversity, friendship, special needs, and bullying.
​Shanita is a Board Certified Behavior Analyst (BCBA) with a Master of Science degree in Applied Behavior Analysis from the Florida Institute of Technology and a Bachelor's degree in Psychology from Florida State University. She has 17 years of experience serving individuals with Developmental Disabilities.
Shanita is a native Floridian and loves to travel. She has visited several countries around the world including China, Spain, and Denmark. One of her books, Let's Go Dreaming: Journey to Paris, was inspired by her trip to France.
Get social with Shanita, Ari, and Pepper at www.letsgodreaming.com
Facebook: Lets Go Dreaming
Instagram: @LetsGoDreaming11
Contact Links
Purchase Links