Middle-Grade Fantasy
Date Published: 5/22/21
An innocent naiad. A wounded boy. An adventure that will change their lives forever.
Plip is a naiad of the Great Waterfall, destined to one day sing the songs that send rain out into the world.
Akino isn't destined for anything but trouble. His father long gone, his mother working on a plantation far away, he doesn't really belong in the village below the Waterfall. And the villagers don't let him forget it.
When Akino convinces Plip to travel down the mountain with him, for his own selfish purposes, he launches them into a world more dangerous than either of them could imagine. A world where people are not always what they seem and the rain does not fall evenly across the land.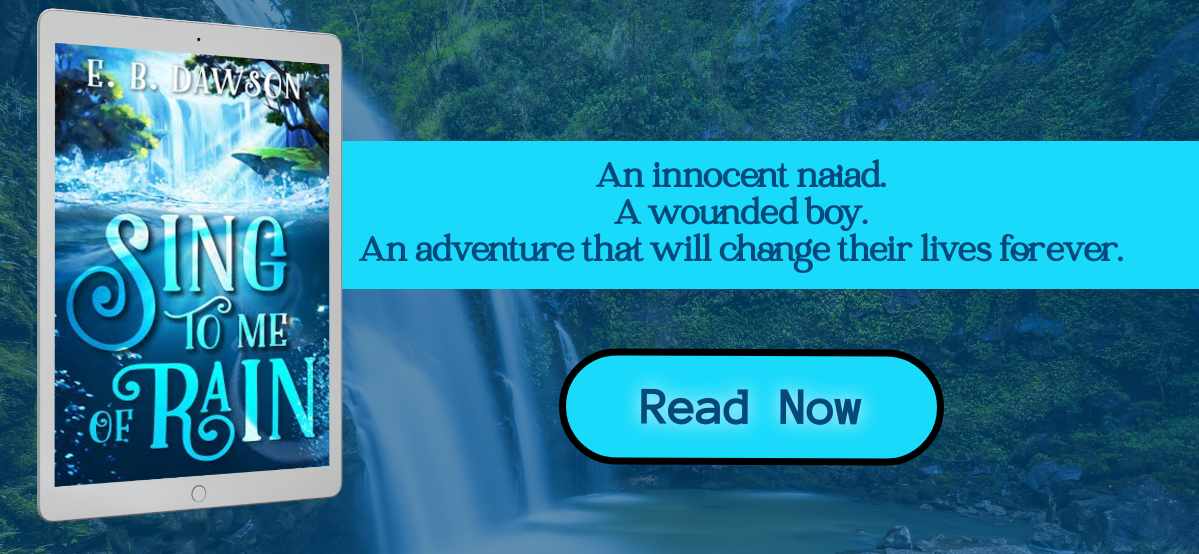 E.B. Dawson was born out of time. Raised in the remote regions of a developing nation, traveling to America was as good as traveling thirty years into the future. Now she writes science fiction and fantasy to make sense of her unusual perspectives on life. Her stories acknowledge darkness, but empower and encourage people to keep on fighting, no matter how difficult their circumstances may be. She currently lives in Idaho with her family and her cat Maximus.
Contact Links
a Rafflecopter giveaway